12V 150A Alternator for Denso Toyota Lester 11325 1042102141
November 30 08:05:45, 2018
Model NO.: Lester 11325 1042102141

Voltage Adjuster Type: Electromagnetic Vibratory

Voltage: 12V

Head Cover Position: Front

Brand: Denso

Alternator: 12V 150A

Rotation: Cw

Output Tested: 12.8V

Regulator Voltage Set Point: 14.5 ± 0.3 V

Net Weight: 5.875 Kg

Trademark: ATL

Transport Package: No. 7cartons (22.5cm*22cm*16cm)

Specification: Alternator 12V 150A

Origin: Zhengjiang

HS Code: 87081000

Model NO.: Lester 11325 1042102141

Voltage Adjuster Type: Electromagnetic Vibratory

Voltage: 12V

Head Cover Position: Front

Brand: Denso

Alternator: 12V 150A

Rotation: Cw

Output Tested: 12.8V

Regulator Voltage Set Point: 14.5 ± 0.3 V

Net Weight: 5.875 Kg

Trademark: ATL

Transport Package: No. 7cartons (22.5cm*22cm*16cm)

Specification: Alternator 12V 150A

Origin: Zhengjiang

HS Code: 87081000
Unit Type
Alternator
Part Type
UNIT
Voltage
12
Rotation
CW
Amperage
150
Clock
4
Pulley Class
SD7
Regulator
IR
Fan Type
IF
Manufacturer
DENSO
Brief
LEXUS RX350 3.5L 2010-13
TOYOTA HIGHLANDER 3.5L 2008-09
TOYOTA RAV4 3.5L 2009-12
7-GROOVE DECOUPLER PULLEY 53mm OD
ADDL INFO: JAPAN BUILT CARS
SEARCH:Â 495662Â (USED ON SAME VEHICLES)
Detailed
This Has the Same Physical Appearance as the 11137.
MFG#MFG NAME
AND0478
ARROWHEAD
11325
LESTER
290-5193C
PIC
11325
BBB
11325
BBB NEW
104210-2140
DENSO
104210-2141
DENSO
A-80390
DIXIE
10999
EXCEL
Denso Hairpin
FAMILY
27060-31161
TOYOTA
27060-31162
TOYOTA
A3325
USA INDUSTRIES
11325N
WAI
11325R
WAI
90-29-5704
WILSON
90-29-5704
WILSON NEW
12961
WORLDWIDE
MAKETYPEMODELYEARENGINE
LEXUS
Auto and Light Truck
RX350
2010
3.5L
LEXUS
Auto and Light Truck
RX350
2011
3.5L
LEXUS
Auto and Light Truck
RX350
2012
3.5L
LEXUS
Auto and Light Truck
RX350
2013
3.5L
TOYOTA
Auto and Light Truck
HIGHLANDER
2008
3.5L
TOYOTA
Auto and Light Truck
HIGHLANDER
2009
3.5L
TOYOTA
Auto and Light Truck
RAV4
2009
3.5L
TOYOTA
Auto and Light Truck
RAV4
2010
3.5L
TOYOTA
Auto and Light Truck
RAV4
2011
3.5L
TOYOTA
Auto and Light Truck
RAV4
2012
3.5L
AEP NumberAEP (OEM)PART TYPE
 
 
PLUG CODE
AND5038
ZN5503
PULLEY
We control the raw material with strict standard, especially for the copper wire. We use 10# steel and good magnet materials.

 

Production Equipment:

 

The armature and stator are produced by automatic equipment.

 

Inspection equipment:

 

We have more than 60 quality inspection equipment. We can inspect all items according to starter GB standard and analyze the quality differences.

 

Armature, stator, solenoid switch and the starter assembly are all 100% inspected.

 

Whole set laboratory equipment:

 

We have whole set laboratory equipment for the starter performance test.

 

Market share:

 

We are No 1 for single cylinder diesel engine starter production in China. The annual selling quantity is more than 400000 sets.

 

Experiences:

Plentiful Experience to ensure quality

Most of our workers are with more than 10 years even 20 years experiences.

Our R&D engineers are also with more than 20 years experiences.

 

9. Â After-sales service:

Good and fast response for after- sale Services

Once we receive quality problems complaint, we will reply customer within 5 hours, if domestic customers, we our engineers will go to solve the problem in the spot as quick as possible.

Competitive price ------

 

Over 90% parts produced by our own factory

 

Regular Starters, Next Day Delivery.

Save Money Repair it, Do not replace it.

1 year warranty

100% brand new product

   

Major product family:Â 

    Alt: CS, AD, ND, Ford, SI, Leece Neville, Marelli, Bosch, Valeo, Mitsubishi, Lucas, etc.

    Str: Ford PMGR, PG260D/G/L/F1/F2/M, Bosch, Valeo, Mitsubishi, etc.

 Market (%): 

     North America 60%; Middle East 15%; Europe 15%; Local 10%.

 

 

We are specialized in Auto alternator and starter motor since 2000. Quality first, price second. Usually, our alternator and starter motor can match with each other smoothly in the same model Vehicle.

 

Our company boasts a high-quality management team from top to bottom for the purpose of an efficient operation system. We control every part and every working procedure strictly because we regard product quality as a basis of our corporate development. Based on the original ISO9001: 2000 International Quality Management System, all links of our production and management are strictly guided by the standard of ISO/TS16949

 
Unit Type
Alternator
Part Type
UNIT
Voltage
12
Rotation
CW
Amperage
150
Clock
4
Pulley Class
SD7
Regulator
IR
Fan Type
IF
Manufacturer
DENSO
Brief
LEXUS RX350 3.5L 2010-13
TOYOTA HIGHLANDER 3.5L 2008-09
TOYOTA RAV4 3.5L 2009-12
7-GROOVE DECOUPLER PULLEY 53mm OD
ADDL INFO: JAPAN BUILT CARS
SEARCH:Â 495662Â (USED ON SAME VEHICLES)
Detailed
This Has the Same Physical Appearance as the 11137.
MFG#MFG NAME
AND0478
ARROWHEAD
11325
LESTER
290-5193C
PIC
11325
BBB
11325
BBB NEW
104210-2140
DENSO
104210-2141
DENSO
A-80390
DIXIE
10999
EXCEL
Denso Hairpin
FAMILY
27060-31161
TOYOTA
27060-31162
TOYOTA
A3325
USA INDUSTRIES
11325N
WAI
11325R
WAI
90-29-5704
WILSON
90-29-5704
WILSON NEW
12961
WORLDWIDE
MAKETYPEMODELYEARENGINE
LEXUS
Auto and Light Truck
RX350
2010
3.5L
LEXUS
Auto and Light Truck
RX350
2011
3.5L
LEXUS
Auto and Light Truck
RX350
2012
3.5L
LEXUS
Auto and Light Truck
RX350
2013
3.5L
TOYOTA
Auto and Light Truck
HIGHLANDER
2008
3.5L
TOYOTA
Auto and Light Truck
HIGHLANDER
2009
3.5L
TOYOTA
Auto and Light Truck
RAV4
2009
3.5L
TOYOTA
Auto and Light Truck
RAV4
2010
3.5L
TOYOTA
Auto and Light Truck
RAV4
2011
3.5L
TOYOTA
Auto and Light Truck
RAV4
2012
3.5L
AEP NumberAEP (OEM)PART TYPE
 
 
PLUG CODE
AND5038
ZN5503
PULLEY
We control the raw material with strict standard, especially for the copper wire. We use 10# steel and good magnet materials.

 

Production Equipment:

 

The armature and stator are produced by automatic equipment.

 

Inspection equipment:

 

We have more than 60 quality inspection equipment. We can inspect all items according to starter GB standard and analyze the quality differences.

 

Armature, stator, solenoid switch and the starter assembly are all 100% inspected.

 

Whole set laboratory equipment:

 

We have whole set laboratory equipment for the starter performance test.

 

Market share:

 

We are No 1 for single cylinder diesel engine starter production in China. The annual selling quantity is more than 400000 sets.

 

Experiences:

Plentiful Experience to ensure quality

Most of our workers are with more than 10 years even 20 years experiences.

Our R&D engineers are also with more than 20 years experiences.

 

9. Â After-sales service:

Good and fast response for after- sale Services

Once we receive quality problems complaint, we will reply customer within 5 hours, if domestic customers, we our engineers will go to solve the problem in the spot as quick as possible.

Competitive price ------

 

Over 90% parts produced by our own factory

 

Regular Starters, Next Day Delivery.

Save Money Repair it, Do not replace it.

1 year warranty

100% brand new product

   

Major product family:Â 

    Alt: CS, AD, ND, Ford, SI, Leece Neville, Marelli, Bosch, Valeo, Mitsubishi, Lucas, etc.

    Str: Ford PMGR, PG260D/G/L/F1/F2/M, Bosch, Valeo, Mitsubishi, etc.

 Market (%): 

     North America 60%; Middle East 15%; Europe 15%; Local 10%.

 

 

We are specialized in Auto alternator and starter motor since 2000. Quality first, price second. Usually, our alternator and starter motor can match with each other smoothly in the same model Vehicle.

 

Our company boasts a high-quality management team from top to bottom for the purpose of an efficient operation system. We control every part and every working procedure strictly because we regard product quality as a basis of our corporate development. Based on the original ISO9001: 2000 International Quality Management System, all links of our production and management are strictly guided by the standard of ISO/TS16949

 

Advantage:

Weichai Diesel Generator offered is backed by latest technology support and finds use in meeting the power electricity needs in construction sites .Providing for practical usage, the compact designs of these generators also make them easily transportable and operational as per the requirements.

Famous brand in China, it is also well-known around the world. Weichai power have lots of service station all over the world.

Easy to maintenance.

Steady power output.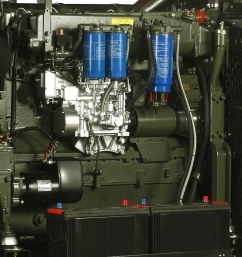 Weichai Diesel Generator

Weichai Diesel Generator,Ce Certification Weichai Diesel Generator,Weichai Silent Diesel Generator,Weichai Engine Diesel Generator

Shanghai Kosta Electric Co., Ltd. , http://www.kosta-generator.com