The car observes the war between China and the U.S., and which "fish" in the pool?
January 30 14:09:49, 2020
When major auto brands were still playing on the World Cup, Sino-U.S. trade was booming. This tariff-free battle of guns is a lasting game.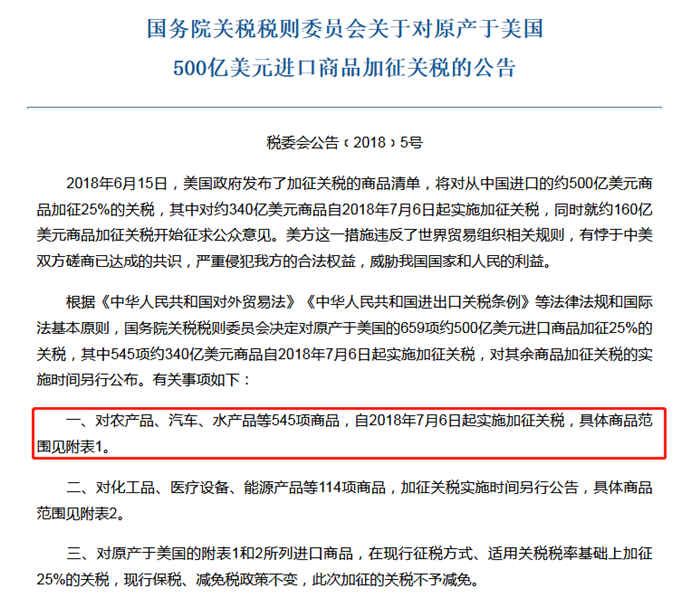 On June 15, 2018, the U.S. government issued a list of goods subject to tariffs, which will impose a tariff of 25% on about 50 billion U.S. dollars of goods imported from China, of which about US$34 billion will be goods from July 6, 2018. It began to impose tariffs and began to solicit public opinions on about 16 billion U.S. dollars in tariffs.

Immediately afterwards, on June 16, 2018, the Customs Tariff Commission of the State Council decided to impose a tariff of 25% on 659 items of approximately US$50 billion in imports from the United States, of which 545 were about US$34 billion worth of goods since 2018. On the 6th of this month, tariffs will be imposed, and the implementation time for additional tariffs on other commodities will be announced separately.

Among the 545 items that were included in the tariffs imposed on July 6th, there are 28 items involving automobile products covering off-road vehicles, passenger cars, trucks, gearboxes, and parts and components, fuel vehicles, and hybrid electric vehicles ( Unplugged and pluggable), pure electric vehicles and other categories are included.

However, on May 22, the State Council Tariff and Tariff Commission had issued an announcement saying that starting from July 1, the import tariffs on autos and auto parts will be reduced. Among them, the tax rate of 135 tax codes with a vehicle tax rate of 25% and 4 tax codes with a tax rate of 20% is reduced to 15%. After this announcement, July 6 will impose a 25% additional tariff on the models involved. Therefore, since July 6th, the tariff of imported cars in the United States dropped by one percent and ended up at 40%.

The old government has not yet had time to implement the new policy has been released. In the market, car manufacturers who are at a loss will not laugh or laugh.

Lincoln, Tesla and other American cars bear the brunt of it

After this tariff adjustment, the United States' domestic brands will definitely bear the brunt of this. Chevrolet, Buick, GMC, Jeep, Cadillac, Ford, Lincoln, Chrysler, and Tesla will be among 90% of the U.S. domestic cars. Only some models, such as some Ford Focus models, are produced in Europe, so they are not subject to tariff increases.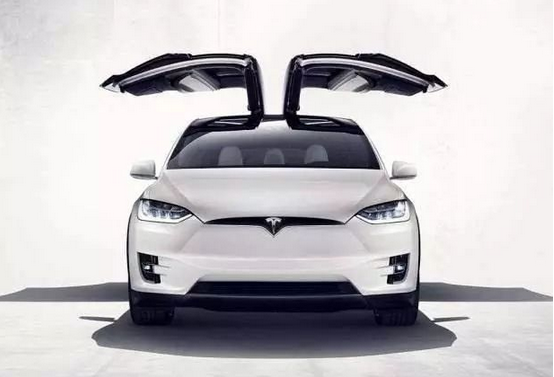 On the basis of a 15% tariff, a 25% tariff will be imposed, which means that imported US-made cars will not be at the same level of tariff as imported cars from other origins in terms of tariffs. Li Yanwei, member of the Expert Committee of the China Automobile Dealers Association, said that if 40% of the tariffs on models from the United States are to be taxed, the price increase of Tesla will be between 154,000 yuan and 286,000 yuan, while the increase of BMW X5 will be 150,000 yuan to 210,000 yuan. Yuan, Mercedes-Benz GLS rose by 200,000 yuan to 320,000 yuan, Lincoln increased by 56,000 yuan to 250,000 yuan. "The unique resources of the models will continue to be sold, and it is estimated that sales will be cut by more than half; the alternative models will basically exit the market," said Li Yanwei.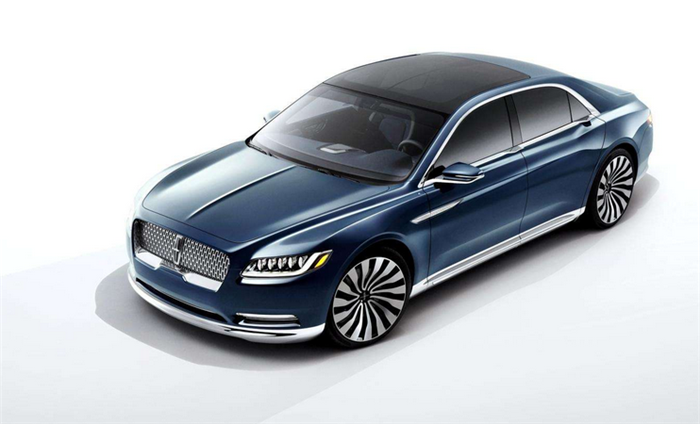 Cui Dongshu, secretary-general of the CLUCC National Committee, also believes that levying tariffs on imported cars in the United States will seriously affect the competitiveness of American brand cars and models produced in the United States. In the long run, some European car manufacturers will consider transferring American-made cars to other models. The country has thus brought a blow to the American auto industry. At the same time, imported cars made in Japan and Europe will benefit from the competition.

"The sales in the two-week auto market are very poor, and many consumers are waiting to see low-price car purchases after waiting for tariff reduction. The tax increase on American-made models will lead some consumers to buy cars earlier, improve price-waiting expectations, and ease sales pressure in the auto market." Cui Dongshu judged that the increase in tariffs brought by the U.S. tariff increase will lead to lower prices of other imported cars, thus stabilizing the overall domestic and imported car price system.

At present, Tesla has taken the lead in responding. According to related media reports, Tesla's sales staff stated that in addition to charging customers for customized users, an additional agreement should be signed for advance orders in China. The tariff may reach 50%.

According to the data, in 2017, the total number of imported cars in China was 1.25 million, of which 280,000 were imported from the United States, accounting for 22%; in 2017, China's imported cars totaled 51 billion U.S. dollars, of which the import amount of U.S. imported cars was 13.1 billion US dollars, accounting for 26%. It can be said that imported cars produced in the United States have a higher market share in the Chinese market. In addition, the import volume of Tesla in 2017 reached 17,000 units, a year-on-year increase of 51.6%. China became Tesla's largest market outside the United States.

BMW, Mercedes lying in the gun

To impose tariffs, BMW, Mercedes first cried. Chinese imports come from vehicles made in the United States, and the proportion of German cars is very high. The main products include Mercedes-Benz's GLS, GLE/Coupe, BMW's X4, X5, X6, X7 and so on. In the imported cars produced in the United States, BMW has the largest share.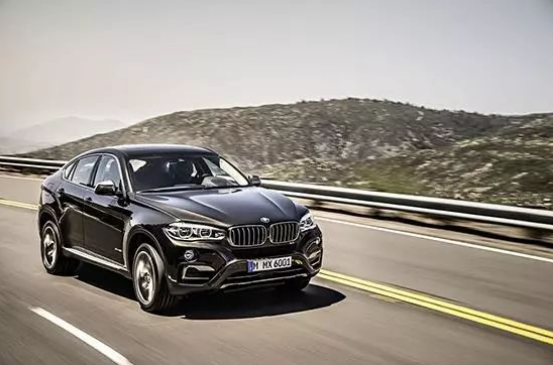 The tariff adjustment is aimed at all US imported cars, not American brand cars, that is, all brands of cars produced at the "American factory" are imported into China and are included in this list of tariff adjustments.

Therefore, the German brand cars and Japanese cars produced in the United States will also be affected to varying degrees. Especially in the United States, the German brands BMW X5 and Mercedes-Benz GLE, which are sold in large quantities, will be subject to greater tariffs.

In addition, BMW's X3, X4, X5, X6, the earliest factory is also in the United States, South Carolina, although later in India, Russia and other places also have factories, but now imported BMW SUV, X5M, X6M, most It is also produced in the United States.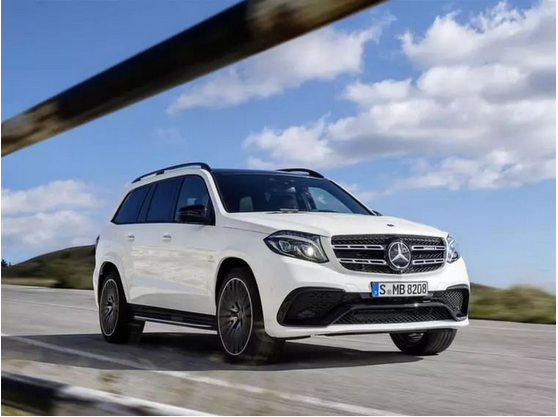 Mercedes-Benz's GLE, GLS, R and other models, the factory is mainly produced in the United States Alabama factory, even if the regulations, ink version, the Middle East version, can not be separated from the United States origin.

Japanese cars also include Toyota Seine, Sequoia, Royal Road, Lexus, Infiniti, and other vehicles, which are mainly produced in the United States. They also need to impose tariffs.

In addition, some Prado, Acura, Nissan and Porsche are also produced in the United States, and they are also required to impose tariffs.

According to relevant sales statistics, in 2017, China imported a total of 187,393 BMWs, of which more than half were produced in US factories.

This means that once tariffs are imposed on imported products originating from the US$50 billion in the United States, German cars will be forced to increase their prices, and BMW will suffer the most.

Traditional car system or welcome opportunities

Under the background of strengthening the competitiveness of domestic automobile enterprises, 40% of the import tariffs on whole vehicles will also have a certain impact on the domestic auto industry and international car enterprise planning. The drop in tariffs on imported cars can moderately increase the annual sales of imported cars. Therefore, the increase in tariffs will also have a certain degree of impact on the annual sales of imported cars.

On the one hand, in terms of the level of domestic automobile manufacturing, the competitiveness of local auto brands has been increasing year by year, which has made China's auto industry have an emboldened competition in the face of imported cars. During the more than ten years after its accession to the WTO, China retained a certain percentage of auto import tariffs. When China's auto industry has a certain degree of competitiveness, increasing tariffs will not have a significant impact on China's auto industry. On the contrary, it will also stimulate the auto industry in China. With rapid and innovative development, domestically-produced vehicles will continue to be the dominant force in the domestic market, and high-quality independent brands are rapidly growing.

On the other hand, due to the increase in manufacturing costs and manufacturing levels in China, foreign manufacturers such as Ford have even changed their strategies to import domestic models back into the United States. The joint venture brand's manufacturing cost is improved, the domestic price competitiveness in the ex-factory price dimension has been completed, and the increase in tariffs will only allow more automakers to change their investment strategies.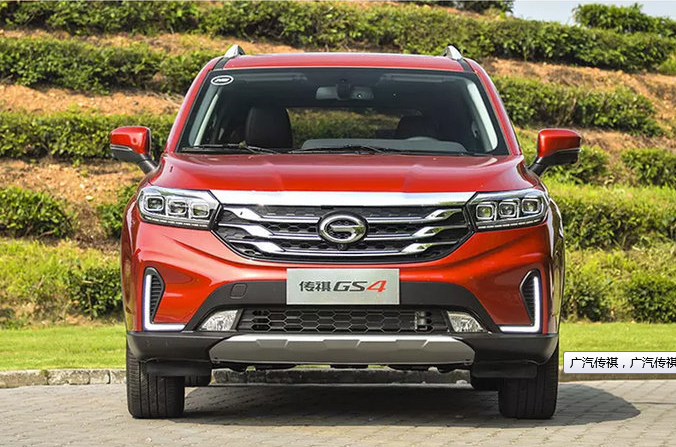 Volvo and General Motors have exported tens of thousands of cars from Chinese factories to the United States. Ford plans to export China-made Fox models overseas in 2019. The number of Chinese consumers buying Ford Focus and Buick Envision models far exceeds that of US consumers, so it is more economical to place the production of these models in China. Data shows that high-efficiency and high-growth Chinese brands such as GAC, Great Wall, SF Motors and Geely are planning to accelerate the expansion of car sales in the US market in 2019.

iron melting furnace usually can smelt to 1550C for melting and pouring, a stable performance furnace is quite key in your furnace efficiency. Rongke furnace specialized in design and manufacturing medium frequency Induction Furnace since 2013, now we have over 300 sets of smelting system running around the world and yearly revenue over 100 million CNY, every year our sales are expanding at least 1.5 times over last year and factory area too is enlarging every two years. now the factory is covering over 15000 sqm. Among the 110 employees we have 20 R&D engineers.

Steel melting furnace

FOSHAN RONGKE INDUSTRIAL ELECTRIC FURNACE CO.,LTD , https://www.rongke-industrial.com