Gj-Xs-6550 X-ray Security Inspection Machine
January 21 14:19:35, 2021
Model NO.: GJ-XS-6550
Customized: Customized
Application: Museum, Prison, Pier, Station
Exterior Size: 2040(L) ×934(W) ×1370(H) mm
Max. Conveyor Load: 200 Kg
Wire Distinguishing Capabilities: 0.0787 mm Copper Wire (AWG40)
System X-ray Leakage: Less Than 1ugy/H(5cm Away From Shell)
Cooling & Running Cycle: Sealed Oil Cooling&100%(Without Preheat)
Transport Package: Export Standard Plywood Case
Origin: China
Certification: CE
Form: Flatbed
Tunnel Dimension: 650mm Width X 550mm Height
Conveyor Speed: 0.20 M/S in Both Direction
X-ray Sensor: Multi-Energy L Photoelectric Diode Array Detector
Penetration: 43 mm Steel
Anode Voltage: 140kv(160kv Max)
Trademark: Gaojing
Specification: GJ-XS-6550
HS Code: 9022191090
Gaojing has provided over 75% of the X-Ray security inspection machines in Shanghai mero system(over 500 units) and there are over 3000 units machines running in metro, railway, highway, laws, exhibition places in the whole country.

 

Specifications:

GJ-XS series X-ray security inspection machine/X-ray baggage scanner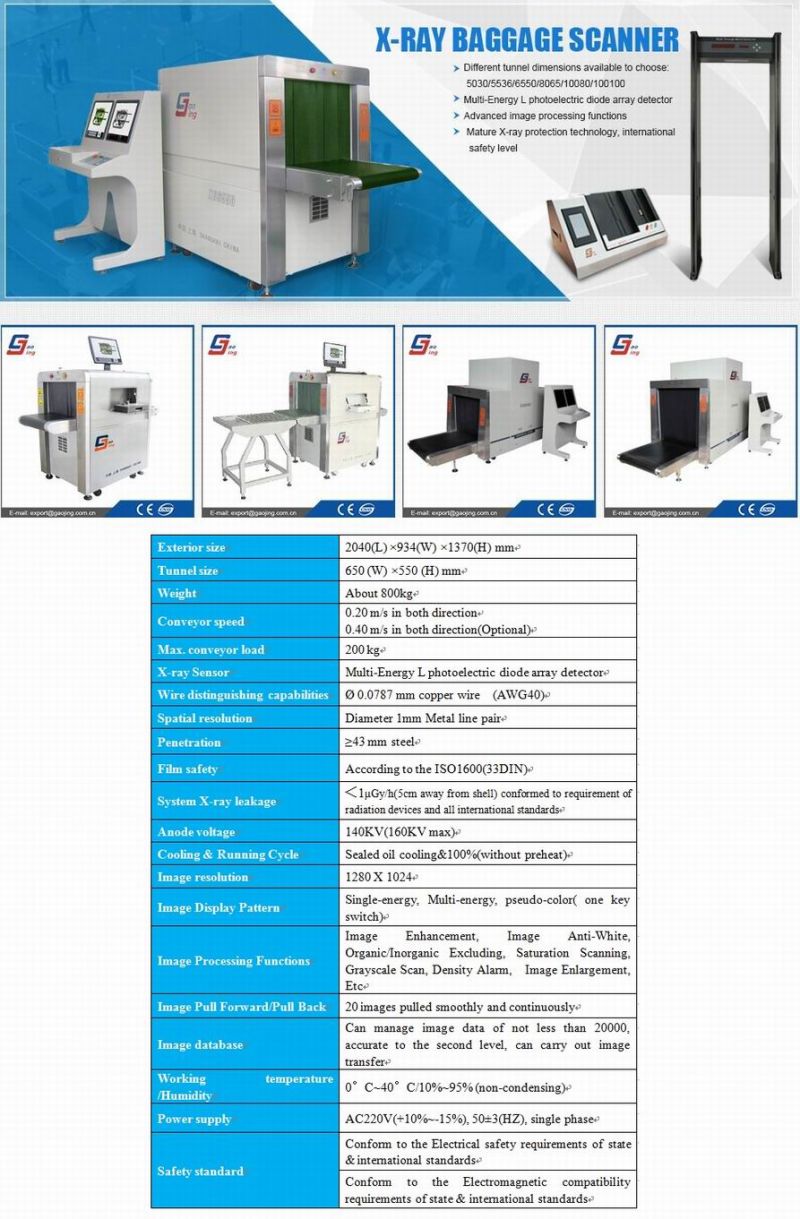 Features:


★High-precision X-ray detector, making the image clearer

★With the world leading pure digital, large scale programming components to realize high-speed data acquisition

★Optional 0.4 meters per second high-speed conveyor system, with high quality image, raise scanning speed by over 1.5 times

★Including the operator rights management, real rime status information, reports and other user-friendly configuration, the overall aesthetic and practical device

★Removable split model structure design, is equipped with separate console

★ Achieved dual monitor configuration, simultaneously displays black & white and colored images

★ Advanced image processing platform, providing strong functions to operators

★ Adopt Building Block design, enjoys excellent expended functions

★ New X-ray protection technology, reduces X-ray leakage down to the world's highest safety indicators

★ Penetration, resolution and other key technical specifications have reached or exceeded the national standard GB15208-2005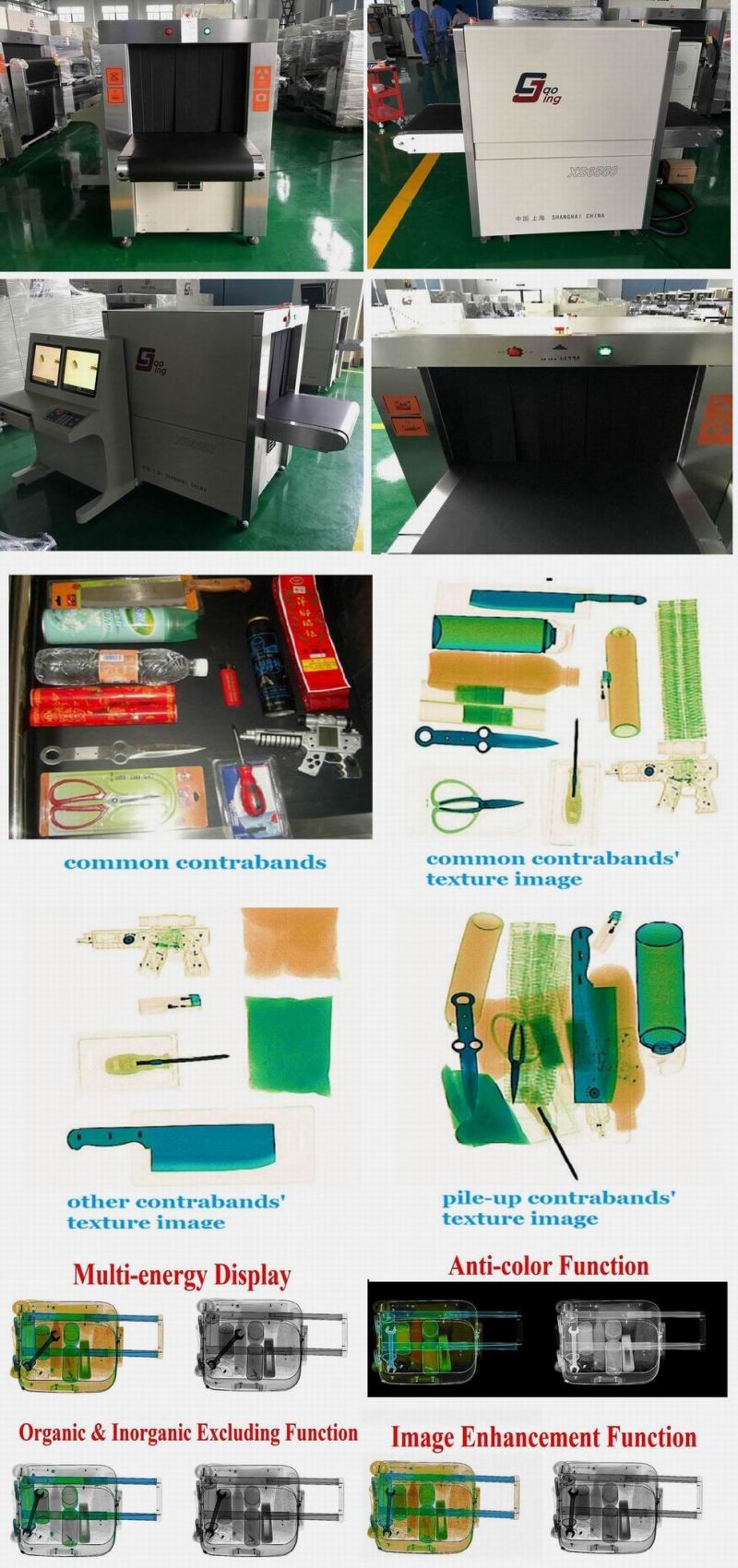 Reference Cases

Gaojing has provided over 75% of the X-Ray security inspection machines in Shanghai mero system(over 500 units) and there are over 3000 units machines running in metro, railway, highway, laws, exhibition places in the whole country.



Certificate

Our GJ-XS-6550 X-ray security inspection machine/X-ray baggageinspection machine has obtained ISO9001, ISO14001, OHSAS18001 Certifications as well as the CE Certificates from EU and Radiation Safety License from Chinese government, conforming to international highest safety standards.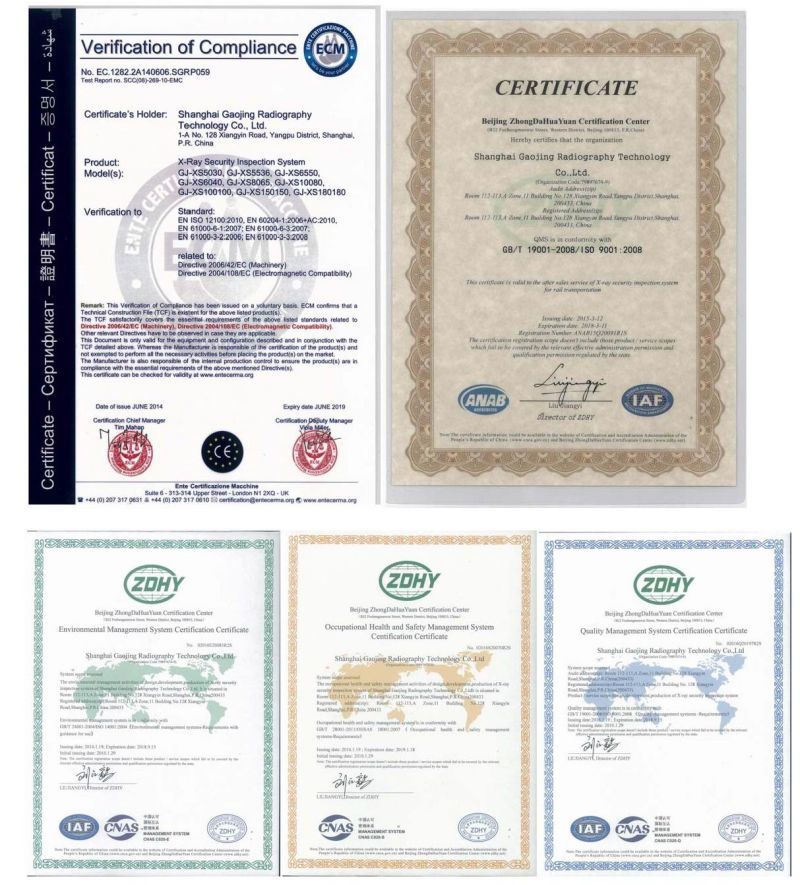 Company Information 

Modern factory over  45000M ²

Our company has developed a complete supply chain from research and development, machine tooling, assembly to pre-sale consulting, and sales as well as after-sales service. 


 

Our Service

  Our Company has passed ISO9001 quality control system certification and all our products are made in conformity with the provisions of ISO9001 quality control system as the service system is an integral part.

 

The basic guideline of the system is :

      1.To let customers have full confidence in the quality of Gaojing products.

      2.When you call a repair telephone, you'll enter the warranty service system of our Company.

      3.Quick, convenient and saving.


Service commitments of our Company 

    (1)All products are guaranteed for one year, within which parts or components damaged not by any man-made factor shall be replaced free of charge without additional labor  

    (2)Products beyond the guarantee period shall be repaired all their life by our Company.

    (3)Upon receipt of customer's repair telephone our maintenance worker will respond within 24 hours
  

Repair service flow

           Call the phone

                         ↓

           Record by the person on duty

                         ↓

           Reply by an engineer

                         ↓

           If no solution is found

                         ↓

           Maintenance worker will make house calls


Contact Information

Ryan Shi
 
Tel:+86-21-65688831
Cell/:+86-13916781367
 
Website: http://www.gaojing.com.cn/en/
Shanghai Gaojing Detection Technology Co., Ltd.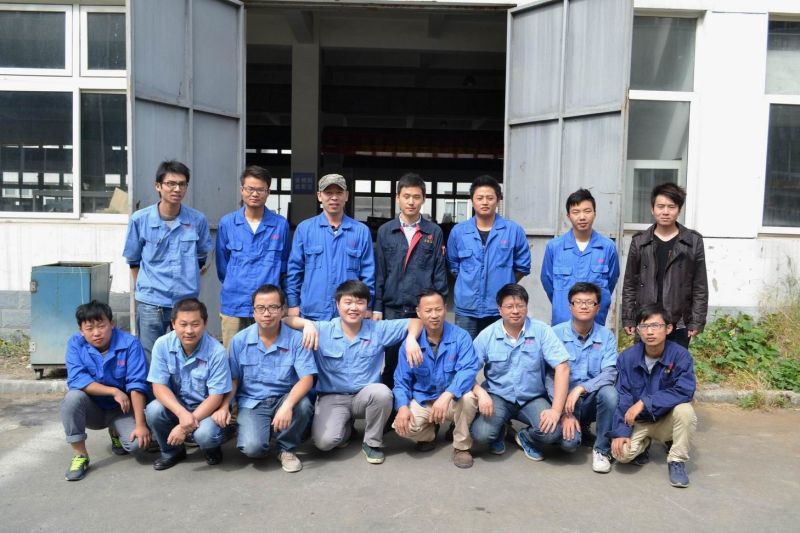 Drainage System Pipe,Sml Drainage Pip,Smlcast Iron Pipe,Drainage Pipe System

Wuan City Kunyu Metal Products Co.,Ltd , https://www.kunyucasting.com